I hope you are doing well and enjoying all the change that 2017 has to offer you! There has been much happening here in Haiti and I am finally just getting some time to sit and process these last few months. I am learning so much in this season right now; trusting that His plans and purposes are always good, even when I do not understand them.
A New Position…
After celebrating Christmas, we had a break from teams visiting and were able to reset and get ready for a new year. We had several new interns and long-term missionaries join our team for a season. New people bring lots of new opportunities for ministry and a fun new dynamic to our team. With our team expanding, the leadership of the mission really wanted to define everybody's roles. In the past, I have worked primarily hosting teams as well as assisting the director of the mission.
With this new year, they have asked me to take on the role of planning and leading activities for the children at our orphanage.The last few months, I have shifted gears completely, taking a step back from working directly with the team and spending most of my days at the orphanage. The last few weeks have been difficult with so much change and transition but God continues to prove Himself faithful. Working with children may not be my gifting or calling but He is fully equipping me and covering me with His grace to find joy in each day!
A Passport
After EIGHT months of paperwork, setbacks, roadblocks, dead ends, resubmitting paperwork and tons of prayer, Abeline finally has a passport!!! We are now back to finding a hospital who will treat her but this is a huge step forward!
Prayer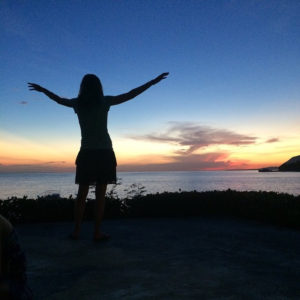 Please stand with me in prayer as I continue in this season- that God would continue to inspire me with ideas and flood me with His grace and love for these kids. Pray for God to continue using this season to mold me and prepare me for whatever He has ahead in my ministry here.
A Visit Home!
I will be heading home for several weeks in May and I am very excited! I am looking forward to lots of rest, reconnecting with people, eating a ton of food and raising more monthly partnership. I am believing to raise $500 to cover all of my travels expenses.
If you would like to give to help cover these costs, you can give here.
***
To learn more about Adriane and how you can support her missionary work financially, please visit How To Give